"JIMP" To Congress
JUPITER ISLAND MEDIA PATRIOTS
"You are what you read," proclaimed G. H. W. Bush; and his son George W. acquired this guide to succeed, or mundane inheritance, along with the passion of a misguided mission to wage war for the glory of Jesus Christ; we shall bear witness to the making of a messianic presidency as it unfolds in the mass media. Personally and professionally, in terms of dwelling and place, the very first time I saw the "news" of the event at Booker, I noticed the agitated eye movements of George W. Bush and the rigid manner in which he remained calm, cool and collected. And from years of research and detection of the Death's-Head set before us, I suspected something terrible wrong took place besides the "attack" before the group of unassuming black children and their black, female teacher.
If nothing else, the blacks who were reading to succeed were hooked, booked, and cooked by this timely scheduling of events and positioning for "darkest hour" media impact effect. In this sense, the blacks are not considered to be in a mutual relationship with Mr. President, despite his reading to them to succeed. They were in effect caught up in a drama of fantasy becoming reality, as we shall certainly come to realize, in part, by this report. (Excerpt, p. 20, JIMP)
"Dart the bright eye and sake the painted plume."
Black Studies Legacy Foundation
proudly … presents
"JIMP" TO CONGRESS FOR EDUCATION REFORM
Join us in community celebration as we kick-off "JIMP to Congress" drive—a grassroots effort to have JIMP read into the Congressional Records as a signal of a new beginning in cultural aesthetics and identity formation for positive self-esteem—for the restoration of our collective linguistic integrity & WELL-BEING, and for the elimination of "racial profiling" and "subliminal racism" from ALL public school curricula and the public airways.
The knowledge gained from our collective "work & study" is to be shared most bountifully as the cognitive agent for real and enduring change within our minds as well as throughout all educational institutions—K to Post Graduate and the journey of life. Ask yourself: Who is Phillis Wheatley? Nat Turner? David Walker? Oscar Marion? Do I have my history right? Find out what's wrong with status quo education as usual and THE change that is REQUIRED and NEEDED in order to transform ourselves from "Hawkmoth's Death'-Head" into real princes & princesses of splendour and wisdom!
JIMP TO CONGRESS!
HIGH-PRIORITY American Patriots Must Watch & Share!
Flash of the Spirit – Legacy Note: Mrs. Gertrude Wilks is Founder and Director, Nairobi Day School, Nairobi High School, Annette Latorre Nursery School, and Saturday Day School … "that refused to accept the status quo … they opened the East Palo Alto Day School … a big and beautiful black experience."
Flash of the Devil! "#13" SKULL & BONES: The Brotherhood of Death! II KINGS 13: 20-21 … the Zionist mystery "key" to 9/11 ,
Inserted "image" on Bush II "Lazarus" Photo, SEE p. 213, Southern Renaissance - relics of Elizabeth I to II, the "Royal Family" and the church: BETHANY: "God is my Oath." [Definition: http://www.biblestudytools.com/dictionary/bethany/ ]
"You the way … Follow the Drinking Gourd"
William Still (October 7, 1821 – July 14, 1902) was an African-American abolitionist,
conductor on the Underground Railroad, writer, historian and civil rights activist.
The Underground Railroad Full Documentary
Follow the Drinking Gourd:
A Cultural History @ APPENDIX CHILDREN'S BOOKS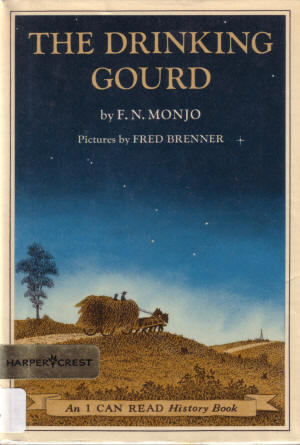 http://www.followthedrinkinggourd.org/Appendix_Childrens_Books.htm
Sunday Morning 12/4/16 Newt Gingrich On Trump's Handling Of Cabinet Selection, Transition
https://www.youtube.com/watch?v=DNva5NgjvBI
Trump's choice for education secretary raises questions