ADVOCACY & FELLOWS
RESEARCH & ADVOCACY INITIATIVES
Applied-levels cadre of liaison persons to the entertainment industry, particularly, through the FCC mandates concerning BROADCAST STANDARDS & PRACTICES EEOC outreach and networking with other "ethnic" or "cultural" speech communities such as Native American, Asian, South Asian, Chicano, Muslim, etc., in order to encourage appreciation for ethnic diversity in celebration of our God-given "differences" through mutual respect, and to enhance high-expectations of one another to grow and develop our creative potentials. Finally, these advocacy initiatives are designed to eliminate "subliminal racism" as we know it, and to foster and promote the general well-being of a democratic society.
Interactive Media Literature Curriculum development for university film and television programs concerning acting techniques, technical craft awareness of settings and color, sounds, and lightings; producers, directors, and investor— college-extension seminars for interactive awareness of how "MYTH STRUCTURES"—like "Aristotle Aesthetics," for example—relate to text, to presentation, and to audience appeal, approval or disapproval.
Religion in Politics, Media Violence & "Subliminal" Racial-Criminal Profiling:Consultancy to governmental agencies; to the criminal justice systems; to news, legislators, and public policy organizations; to professionals and institutions dealing with "police brutality" and "racial profiling;" and, especially, to "mental care" practitioners concerned with eliminating, for instance, "crap rap" and other harmful and disparaging, subliminal messages from the public airway and from television.
MEDIA WATCH DAILY™ Chronicles "impact" presentations of "self" in everyday life in the mass media, by way of our innovative "tetranalysis" and work-study via an exclusive Syllabus: Sublime Insights into "Subliminal Racism" & "The Dirty Dance"―It would seem that Erasmus and his fellow inventors of the King James Bible (RE: Dr. Walter Williams, "The Truth On How the Bible Came Into Print — Can't Deny the truth" @ https://www.youtube.com/watch?v=M21jvQW5GEE and "Three Dirty Religions" @ https://www.youtube.com/watch?v=Sb5MfFl0pcg) discretely posit that typologies of the Old & New Testaments are "cunning" Dirty Dances, or subliminal Manichean schemes, dressed in cosmic vestments of the Grand Tour Lie, 1711 - 2153]—offering in-depth and dynamic insights into government, family, religion, education, advertising, art & entertainment, and, most important, by way of pinpointing negative & positive, subliminal images—both for personal development and for social well-being and stability. Your generous donations will help launch and sustain BSLF exclusive, media watch daily.
"Anything that you put together with a feeling, somebody will listen to"
Rev. John Wilkins
LEGACY UPDATE: A DIALOGUE: What's The Difference?
UNIA Division #183, Wash., DC
This is a powerful script written by Mr. Garvey. Its also published by Professor Robert Hill in "Marcus Garvey: Life and Lessons." The Honorable Commissioner Elinor White and the Honorable William Davis both passed away nearly 30 years ago after editing this story originally published by Mr. Garvey in the Black Man Magazine. She was one of the first graduates of Mr. Garvey's School of African Philosophy and he was one of the last living graduates of the UNIA's Liberty University.
Contact link @ Facebook:https://www.facebook.com/pages/Universal-Negro-Improvement-Association-Washington-DC-Division-183/120694727953824?fref=ts
CLEANING HOUSE: END OF THE NIGGERATI, DUMB-DOWN "BATTLE ROYAL"
Graham's (BSLF) response:
Welcome to "The Mercy Seat." Join us at MEDIA WATCH DAILY http:///<a< a=""> href="http://www.blackstudielegacyfoundation.org/">www.blackstudielegacyfoundation.org/ and read more on Marcus Garvey and the so-called "SS Frederick Douglass" and the re-naming of a non-existence ship that was named "Orion." ... Want undying support? Here's "tough love" that will seal yo fate-"Nat Turner" is a "negro cipher" that was invented by Albert Pike and the Southern Brotherhood. Believing and evoking "Nat" as the seed of your manhood is a major dumb-down "drug problem" that traps one in de "dirty dance" crab barrel. I am 78 and I offer a sublime way of healing--integrity, knowledge, wisdom. It took me 50 years of dedicated research and documentation to produce, "Southern Renaissance: Subliminal Omni Ciphers & the Autotelic Structure of the Land and Slave Kingdom of God" (2012; 328 pgs). This original work is the Pan-African capstone, our Jubilee to '1917-2017" - one hundred years of struggle. We now know how Garvey was tricked, as well as we know that the other so-called ship, the "SS Phillis Wheatley," was to-be-named after a "negro cipher" who, also, never existed, but was invented by TORY LOYALIST, the Famous Rev. Mather Byles. Visit MEDIA WATCH DAILY with yo thinking caps on ... we have all the NAMES & NUMBERS--NOT VAGUE "THEY" ...to confront and to be victorious over our common enemy. In this humble message from De Razor Society, "Unity" is finally achieved! Thank you.
Spiritual Change - The Journey to Rasta | Kai Davis | TEDxAntigua
African Diaspora Repatriation Village in Ghana - libradio.com Interview April 2017
"He that walketh with wise men shall be wise: but a companions of fools shall be destroyed." Proverbs 13:20
School Starts @ Mwalimo Garvey Tribute 8.21.16
https://www.youtube.com/watch?v=hKYYPx7z4hY
SHADOW AND ACT: "TECHNIQUES OF REPRESSIONS"
According to Arthur Graham, a "technique of repression" (Alan Henry Rose, 1971), in regard to American literary tradition and its images of the Negro, "exists through the theoretical construct of the Manichean leitmotif." Within the Black Tradition of shadowing this "technique of repression," Graham listed the following works in the Manichean Leitmotif: … [namely, works of Sterling Brown, Catherine Juanita Starke, Lemuel Johnson, and Ralph Ellison.]
[Source: Southern Renaissance, p. 264.]
The work-study guidelines presented in this media literacy syllabus is in answer to our need to acquire critical thinking skills and new method of inquiry that are offered by a new paradigm shift and approach, Graham's tetranalysis. The purpose and intent of this "syllabus exercise" is for us to gain sublime insights that are essential for unravelling the significations of "subliminal racism," a deplorable aberration which is moulded by the instructed vision of European, twisted mystical theology and linguistic mind-control, Autotelic Structure, a "fixed-idea" structure of "keeping niggers in their place," transpiring along the ideological and discrete, Zionist New World Order, celestial timeline, the Grand Tour Lie 1711 to 2153. [Key references: Grand Tour typologies: II KINGS 13:20-21, Ezekiel 37:6, and Amos 5:8 discussed in this paper.]
Overall, Southern Renaissance: Subliminal Omni Ciphers & the Autotelic Structure of the Land and Slave Kingdom of God is a profound presentation of researched and documented "names and numbers" of real persons and imaginary "negro ciphers." The book exposes the barbaric "instructed vision" of the Western World "controlling mythology," which imposes on African people, the stereotyped, atavistic emblem of being the "dark side" brother and sister of death, who spout homilies of white sermons repeated, with Death's-Head crave and "enthusiasm" for the grave being the mark of one's highest ambition: With great solemnity, "Some cambric to make me a shroud, I thank you."
© 2016 BSLF.org "Syllabus" Written by Dr. Arthur Graham
THE PROMISED LAND!
The Vision of Repatriation by Nunet in Benu Village - Ghana May 2017
Source: Memento Mori: Criticism of the Death's-Head. 1992, BSLF. Pinpointing "Skin Color Symbolism" by way of the "Autotelic Structure," designed and intended to subliminally convey a "Black Child Sacrifice" "Dart of Death" and "Death's-Head" — the ultimate "mark of death" as prescribed by Gov. Enoch Lincoln in his discourse on the authenticity of "Phllis Wheatley" in 1829. See p.86, Graham's "Southern Renaissance."
This four-frame photo sequence, in terms of depicting and conveying "intensifying terror leading to death," reveals a certain "peculiar Southern School" tendency to "set up" the mark of death on a black—especially, a black child as shown in the third frame at the "memento mori," and is "jinks" or "nixs" on the fiery consummation of the white child in the fourth frame.
These frames are taken fromTerminator 2: Judgment Day.Image Analysts™ Serita Coffee wrote:
Serita Coffee & Arthur Graham, Co-Founders of IMAGE ANALYSTS™ at the Education/Cultural Complex, San Diego, CA, ca. 1977. In the background: Sir Josh Von Wolfolk (OAAU in "Fez" cap) & Hon. Harold Brown, 1st Head of Black Studies Dept., SDSU.
Excerpt: Image Coverage: Academy Awards and Other Movie Reviews (1992).
The Zionist Project 1. Hollywood Star & How TV Ruined Your Life
In "JIMP" George W. Bush staged II KINGS 13:20-21, or, one might say, New World Order "political theater" into governing "white religion" in politics when he appeared before brown and black children (bowing before him) at Booker Elementary on 9/11, and when he gave birth to a non-existing "Patriot Slave," by way of the so-called, "Patriot Act." What's the difference? Rational & Moral Distinction between "truth & falsehood" becomes obfuscated fantasy of "art & reality" in a sexist-racist climate that controls every aspect of the mass media.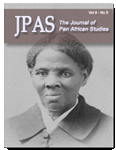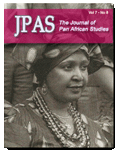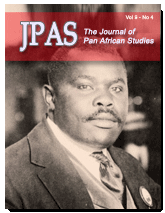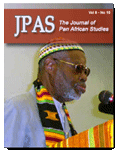 UNIVERSAL WORLD COURT via Global Network Reset
ARE YOU STILL SITTING UNDER THE UNITED STATES OR UNITED STATES OF AMERICA 501 (c) 3 VATICAN RELIGIOUS GENOCIDE DEATH CULT CRIMINAL EMPIRE? DID YOU KNOW THAT ALL "INCORPORATED ENTITIES" WERE CREATED BY THE ROMAN CURIA?
It is also up to you to realize from whence all these "incorporated entities" come—- the Roman Curia. The Roman Curia created all corporations— trusts, transmitting utilities, foundations, cooperatives, you name it— if it is some form of "legal fiction entity"— it was created by "law" issued by the Roman Curia and by Maxim of Law, the Roman Curia remains responsible for what it creates.
This means that ALL of the corporations that are giving the living people grief are creatures created by and are the responsibility of the Roman Curia, without exception. This also means that the Pope holds the Kill Switch to liquidate these criminal and mindless and heartless and unaccountable monsters.
Rise and Shine! Rise and Shine! Rise and Shine! I'm up to my devilment again! Somebody's gonna hear me in a minute...
What Dr. Henderson and Team have done is freed this planet from Debt Slavery.....All people that would like to do commerce in the future must transition to the 501c4. This includes individuals, nonprofits and Corporations.
HJR4405 Jubilee Bill- Sets all individuals and Nations to Net-Zero. This Resolution has been approved in Congress and currently being implemented.
HJR85 Master Sequester-Mandates how ALL funding shall be used by Congress. If you pay attention to the budgeting hearings on C-Span you will hear several Congressmen refer to restricted or lack of funding due to the Master Sequester. In layman's terms, they have NO CONTROL over how funds are used. It is not their FUNDS. They are working on borrowed funds granted by Dr. Henderson and NO MORE FUNDING will be provided to the US Corp for they are insolvent and remain in the defunct 501c3. DO NOT rely on them to tell you any of this information. This is the same group of people who tell you the economy is recovering as multi-millions are unemployed and on food stamps. Protect your family and yourself....get on the redemption list...
THERE HAS NEVER BEEN A GOVERNMENT, COUNTRIES, MONEY, OR CONSTITUTIONS.
ALL GOVERNMENTS AND COUNTRIES ARE FABRICATED FICTIONS CLEVERLY WOVEN INTO YOUR MIND.
They are fictions accepted by you because you have been lied to and poisoned your entire life…
Everyone in the United States of America quasi government is in the final stages of being dismantled right now around the world by Universal World Court Judge Hendo Henderson who put up $875 Billion to free everyone on the Planet and give them all their land back, (i.e. birth certificates, homes, cars, body etc.) and the people purporting to be government are being held accountable for crimes against nature at last. This is global and world-wide taking place right now Internationally. I know it's a lot of information that people don't quite innerstand, however. Most Americans have not been studying American Law and Government like we all should have been doing and we would know a few things about the system the United States, the United States of America, the Vatican and the City of London has put in place unbeknownst to the people and that America has been under a coup de'etat for 523 years by the colonist. A lot of us can't decipher the Constitution for the united States of America 1787 which had been suspended and the United States Constitution replaced it unlawfully making everyone a slave, a US citizen and a subject under the Federal Reserve Banking system, enforced by the Military Industrial Complex of GENOCIDE. It's a bit much for people to innerstand that by signing up to vote and for the Military under the United States and the United States of America is a Treasonous act against America; because, the United States is a corporation and not a government. IT'S ALL OVER NOW! Dr. Hendo Henderson the new United Nations, Universal World Court, AD HOC Judge has abolished the 501 (c) 3 Vatican, United States (the Federal Reserve), City of London and everything on the planet is now under the 501 (C) 4 Moorish Nation under the Melchizedec Trust Act of 1997 right now at http://www.sovcpr.com where you can come and sign up to be listed under the Bathsheba and Esther Trust and get your $1 Billion to compensate you for the money that has been stolen from you for generations. All you have to do is send an email to This email address is being protected from spambots. You need JavaScript enabled to view it. with your name, address and telephone number along with your family members and children to be protected under the new Moorish Nation and asked to be added to the Bathsheba and Esther Trust database to redeem yourself and come under the protection of the Moorish Nation. So type into the SUBJECT: Please add me and my family to the Bathsheba and Esther Trust Database. The United States, Inc. has been canceled; but, is back up and running as the United States of America, FEDERAL RESERVE so you will need to sign up under the Moorish Nation to come out from under all of that nonsense and be an American. So if you are still out here operating under the Uniform Commercial Codes otherwise known as the UCC, you are going to get yourself locked up. When you see foreign military on American streets they will be here to arrest the de facto government along with others who participate in crimes against America, stay out of their way, you have nothing to fear per the Universal World Court Judge Hendo Henderson. Everything on the Planet Earth is being restored to Common Law, Eclesiastical Law and International Law around the entire Planet at this time and so that means all of the De Facto Governments and Admiralty Jurisdiction and Criminal Lawlessness is being shut down and is moot. $875 Billion dollars Dr. Henderson of the Universal World Court paid for the freedom of all 7 Billion people in 2002 under the 501 (c) 4 World Melchizedek Trust. Please wake up. All one needs to do is place yourself under the Bathsheba and Esther Trust. All Business Owners who have a registered Corp, LLC or 501 (c) 3. The 501 (c) 3 administered by the IRS has been disbanded since 2002 but has been kept in operation by people paying into it ie: paying bills. HR 4405 set the world to ~0~ in 2008 and is in place to protect you known as Cut Cap and Balance. HRJ 85 is in place also. All 501 (c) 3 will have no monetary system very soon to move funds or do business. Please register and place yourself with the Bathsheba and Esther Trust (redemption) which is under the Melchizedek World Trust 501 (c) 4 to do any type of business. Please visit: www.sovcpr.com to register your business under the new 501 (c) 4 Trust. EVERYONE NEEDS TO GET ON THE BATHSHEBA AND ESTHER TRUST DATABASE IN CASE OF A WAR OR NATURAL DISASTER AND YOU HAVE TO BE TAKEN INTO A FEMA CAMP, YOU WILL NEVER GET OUT OF THERE ALIVE UNLESS YOU ARE LISTED IN THE BATHSHEBA AND ESTHER TRUST DATABASE SO SIGN UP OR DIE! GET THE FACTS! http://bit.ly/1GxdLxu
Here is a note whereas Pope Francis was forced and has issued a Motu Proprio [warrant] effective September 1, 2013 out for the arrest of all government officials all over the world; because, there has not been any government on the planet since the Federal Reserve banking system was put in place to enslave the people and everyone has been nothing but church workers working under the Vatican Curia. We are all free now at last. This is a wonderful time on the planet where everything on the planet is being restored to the Moorish Nation. http://on.fb.me/1zAVHfX
All Bar Association licenses are extinguished per Motu Proprio http://bit.ly/1b4f5dg
Universal World Court Judge Hendo Henderson is foreclosing on churches in record numbers 501 (c) 3 is dead folks, buried with the Vatican All world class quasi government church worker scumbags are being rounded up right now internationally for sentencing! http://t.co/3ghMO0qjM6
I know a lot of you are leery about signing up for things because of adhesion contracts and hidden agendas, however. You won't find any of that going on over at sovcpr, are the only ones who are going to return your land (i.e. birth certificates, homes, cars, body etc.) and the people purporting to be government are being held accountable for crimes against nature at last and we need you to make this happen around the world. You must innerstand that people who refused to sign up under the Bathsheba and Esther Trust within the structure of the Melchizedek Trust 501 (c) 4 Moorish Nation, and are hell bent on staying under the 501 (c) 3 Vatican who will be hauling you off to the FEMA Camps to chop off your head for being a part of the Christian Crusade around the world who have been the ones who have raped, murdered, genocide the people and pilfered the Earth for profit and gain. Sign up NOW or die! http://bit.ly/1E9xiQX
There is not going to be any political parties 2016. Barack Obama is the last President and the Coup d'état of America by the US/USA is over. Everything has already been done to dismantle the United States/United States of America and both of these criminal organizations are moot. Every man, woman and child on Earth need to give thanks to Judge Hendo Henderson. Without his work we would be dead. http://t.co/Dq0xlZsDWd
America will be returning to the Constitution of 1775 and all land all over the world will be returning to the original patent holders no matter how many times it has been sold and the lawful documents to restore the Moors/Muurs has already been done at http://www.sovcpr.com join in on the fun...and get the FACTS!
All military action around the world is us at the Universal World Court, America is totally surrounded China on the Southern Border, Germany on the West Coast, Russia on the Northern Border, Japan on the East Coast, to be sure the cabal cannot leave and they are being surrounded around the world and arrested right now. The United States/United States of America is bankrupt and has no money to pay any military and they are all on our payroll now. I keep telling you that if you don't get on the 501 (c) 4 you are in danger of being charged with insurrection being under the 501 (c) 3 and taken into a FEMA Camp. The only way you can get out of a FEMA Camp is to be listed on the Bathsheba and Esther Trust under the 501 (c) 4 Moorish Nation; because, we will be the only people on the planet that can get you out, otherwise you will be subject the the guillotines they have in place for everyone who is still listed under the 501 (c) 3 Vatican Hell House Death Cult Cemetery. Get the Facts! www.sovcpr.com
You see, these dirty rotten governments were supposed to setoff all of our debts based on the Bible; because, everything in America is prepaid based on the fact that the Egyptians left the Indigenous people all the gold in the world, which is why you see the pyramid on the back of the dollar bill along with the falcon indicating a contract between the Egyptians [Moors/Muurs] and the United States and the United States of America. When Obama went into Indonesia shortly after he was inaugurated into office, he was wearing the Egyptian ring to stamp the bonds being held at all of the Federal Reserve Banks for all of the gold in the world and after he stamped the bonds to return all the gold in the world to the Indigenous people the Jews did not want to return the gold to the Indigenous people; because, they said we were only going to give them the gold back and we are not going to set up the de jure government, however. The Universal World Court issued Dr. Hendo I. L. Henderson who is now the AD HOC Judge at the Universal Universal World Court $371 Billion to return to the Hebrew/Moors/Muurs at this time. The Ashkenazi Caucasians were created to guard the gold and run the government by the Egyptians and do not actually have a right to claim any of it unless they can prove they have the Hebrew blood running in their veins. That is why we are requiring a DNA/RNA test at www.sovcpr.com to make sure everyone is truly a part of the human family.
Well it's been hunting season in America for the so-called black people since the Christopher Columbus Invasion and people have allowed it go on to this very day. Meanwhile, most Americans are still up in church on Sunday worshipping the father devil with no problem; because, their children are better than anyone else's children and their shyt does not stink and their nose is so high in the air as they unknowingly fuel the wars around the world; because, they are too lazy to study law and government to put a stop to some of these things going on around the planet until now. In fact, Americans have fought people like me all my life for telling the truth and fighting the fight; because, they are so scared they will lose their benefits of a Christian Education at the Skull and Bones Universities and Colleges to uphold the fraternity and sorority oaths before the Constitution for the united States of America and now the Jade Helm 15 Military Operation is here at last to lock their asses up hallelujah! Damned, Cursed, Consecrated Devils. America is totally surrounded China on the Southern Border, Germany on the West Coast, Russia on the Northern Border, Japan on the East Coast, to be sure the cabal cannot leave and they are being arrested right now. GET THE FACTS! www.sovcpr.com
Pope Francis Calls For 'Legitimate Redistribution' Of Wealth To The Poor being forced by
Universal Universal World Court Judge Henderson https://www.onfaith.co/…/its-not-just-pope-francis-go…/32101
What is the 501c4 or Melchizedek Trust: It is an Asset Backed Trust whose purpose is the reset the entire planet economically. That means every man, woman and child has been released from the current slavery debt system of the current 501c3. It is also known as the year of Jubilee. You will find this terms in biblical form and you will hear the Pope speak on it. What the Pope is not saying is the Jubilee is for the People. It also means that the US Corporation and all government entities has been foreclosed on and those entities are insolvent or broke along with ALL Banks.....
Again under the 501c4 system all debts and illegal de facto Corporations masked as Governments have been foreclosed on. That means the current 501c3 which is Vatican controlled has been foreclosed on as well. (That's really what the Pope is saying when he continuously speaks on the Jubilee. He is talking in code). Any business, corporation, nonprofit or Nation wanting to do commerce must sign up under the new 501c4 Trust. That's what the new BRICS (Brazil, Russia, India, China, South Africa) and AIIB (Asian International Investment Banking) systems are about. All Nations with the exception of the US and Japan have signed up to these systems. A lot of the political figures have signed up for the 501c4 or Melchizedek Trust as they stay silent and not notify the people. Take a look at who was at the meeting regarding the Trust page 17: http://bit.ly/1CSQuyd
Here is the breakdown of the Trust:
1. The Main Trust is the 501C4 aka Melchizedek: This trust will be asset backed. Kim Green is the Principal, Dr. Henderson is the Secondary. Everything rolls up to this Trust. All Nations must be signed up with this Trust in order to conduct commerce and be a part of the Jubilee.
2. Sovereign Civil Peoples Rights Trust: Dr. Henderson is the Principle of this Trust. This Trust will redeem the people.
3. Rhoda Trust- AKA-Amnesty Trust: Johnny Rhoda is the Principle. This Trust will help people who are incarcerated or formerly incarcerated. Rhoda Trust- AKA-Amnesty Trust: Johnny Rhoda is the Principle. This Trust will help people who are incarcerated or formerly incarcerated. Rhoda is also the Amnesty for businesses and Governments that have been operating illegally under the 501c3.
4. Bathsheba and Esther Trust: Shelley Bolling is the Principle. This trust will be used to provide restoration to humanity and provide redemption to the people. The purpose is to restore each individual for 50 years of hardship. This trust will also fund humanitarian projects.
To become a part of the 501C4 Trust and receive the Bathsheba Trust redemption you must sign-up. If you are on the redemption list you may also submit any humanitarian projects that you have currently going or would like to start to the Bathsheba and Esther Trust. Check the website for details: www.sovcpr.com. Please email your list of Redemptions and Projects to: This email address is being protected from spambots. You need JavaScript enabled to view it.. For the redemption list, please include the following information: Names, Addresses & Telephone Numbers, and for the projects - full business/financial plan and 5 year budget.
JADE HELM 15 AND JESUS IS COMING FOR YOUR 501 (c) 3 VATICAN RELIGIOUS GENOCIDE DEATH CULT TO PUT YOU IN THE CEMETERY; BUT, YOU DON'T BELIEVE ME THOUGH! https://www.youtube.com/watch?v=jQLNMljadyo&feature=youtu.be
PLEASE SHARE FAR AND WIDE SPREAD! THIS NEEDS TO GO VIRAL IMMEDIATELY!!
http://www.slideshare.net/erne…/world-court-master-sequester
The Criminal Banking Cartel Will Soon Be HISTORY Karen Hudes
DAVID VOSE on "Global Reset" 2018 the date the ROTHSCHILD BANKERS PLAN to
END AMERICA
https://www.youtube.com/watch?v=DQDkRI-GbI8
{Donald Trump: "Pied Piper" Untutored Son of Sorrow}
"Re-Claming Your Sovereignty" @ https://www.youtube.com/watch?v=6D7RMt0sSdw
HOMECOMING - LAND
FEMALE AND BLACK LAND OWNERSHIP@EDITOR'S CUT.8.31.16
https://www.youtube.com/watch?v=HjTWVYH19FA
Secrets of Money and Commerce - Empress Myra El
SYNAGOGUE OF SATAN - Full documentary
{MT 198: Note "names & numbers of de dirty-dance game," along the Southern renaissance, Grand Tour Lie 1711 - 2153, as you revisit Graham's "veil-evil-vail," old/new testimonies, KJV Holy Bible, "typology" in The Mercy Seat, containing, also, THE FINAL CALL: "One-on-One With The Final Call" - "Image Analyst Decodes Media's Hidden Messages." Interviewed by Rosalind Muhammad, West Coast Correspondent, THE FINAL CALL, Volume 13, Number 7, January 19, 1994.}
BSLF – "Media Literacy is Our Mission."